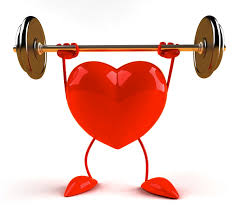 The club are interested in maybe taking part in this healthy club initiative.
There is a bit of work involved, so we'd like to see if anyone would be interested in being part of this.
It's open to anyone who has a connection with the club in any way.
Can you have a read at it, and if you are interested please reply to this or Eelco.
Eelco will also be at registration on Sunday 28th January from 1pm to 3pm in St Comgalls Parish Centre where he will be happy to talk to any interested party about this.
Main GAA page on Healthy Club Initiative:
http://www.gaa.ie/news/gaa-healthy-clubs-phase-expression-interest/
GAA open next stage of award winning Healthy Club Project – calling on clubs to lead Ireland towards a healthier future The Healthy Club project aims to transform …
PROCESS – STEPS TO BECOMING A HEALTHY CLUB
With training, resources, and support provided, each Healthy Club project team engages their membership base and their community to identify at
least two areas upon which to focus during their 18-month journey. Clubs must also prepare and adopt a critical incident response plan (template and training is provided).
Clubs that participated in Phases 1 & 2 most commonly focused on: healthy eating; physical activity; mental fitness, smoke-free clubs; gambling,
drug, and alcohol education; community development (particularly inclusion and integration); training and personal development (including youth leadership); and anti-bullying programmes.
The diagram below outlines the steps involved in becoming a Healthy Club and the ideal time period for each step.
The Community & Health department in Croke Park and each respective County Health & Wellbeing Committee provide support to clubs along the way.
The process covers an 18-month period, starting officially in February 2018 until September 2019.
Clubs will be awarded official 'Healthy Club' status upon completion of all steps, with progress recorded via the online Healthy Club portal. (This also acts as a useful information sharing platform for participating clubs.)
All selected clubs receive an entry pack (with Healthy Club promotional materials, etc) and can also apply for the Healthy Club grant of €1,000 upon achievement of selected criteria,
which is made available through Irish life's generous CSR investment.
Case studies highlighting Phase 1 and 2 participating clubs' activity will be provided to provide ideas, useful approaches, and inspiration!
Committment & Key Milestones
Below are the key milestones that clubs selected to participate must be able to commit to:
National Orientation Day in Croke Park – 

March 3rd 2018

Provincial Forum 1 (April 2018 Date TBC)
Local Launch /adopt Healthy Club Statement (Lá na gClubanna May 2018)
Provincial Forum 2 (June 2018 Date TBC)
National GAA Health & Wellbeing Conference & Forum in Croke Park (October 2018 Date TBC)
Provincial Forum 3 (January 2019 Date TBC)
Healthy Club Provincial Roadshows (October 2019 Date TBC)
Clubs are required to document their progress on a quarterly basis using the exclusive Healthy Clubs online portal.
At least two members of the Healthy Club project team must receive Healthy Club Officer Training and Portal Training. Terms of Refrence (ToR) for the Healthy Club Project Team will be shared with clubs.
Additional information:
It is necessary for the Club Executive to fully support the clubs application. *Please note, two members of your Club Executive must approve this application.
It is important to let your County Health & Wellbeing Committee (CHWC) know your club are applying for Phase 3 of the project.
They can be reached using the generic email address, chair.hwc.COUNTY@gaa.ie but ensure to change the COUNTY, for example chair.hwc.clare@gaa.ie
The closing date for applications is Monday, 29th January at 5pm. If you have any queries please email Aoife O'Brien at aoife.obrien@gaa.ie