The great St. Comgalls photo competition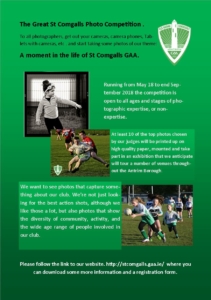 'Calling all snappers!!'
📸
📸
Who doesn't love a good photo? 
😏
Here's our new photo competition, open to everyone of all ages and all devices! All you have to do is send us in your best photo that you think best describes something about our Club! The best 10 will make the
Final!!
🏆
🥇
Competition is running from now to September
😊
Sooo… get snappinggggg!!
📸