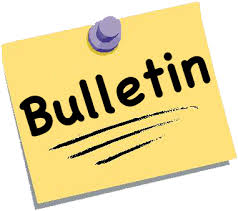 Attached is the clubs notice for the parish bulletin this Sunday 9th September.
It has the club lotto result from Tuesday 4th September and next Monday and Tuesday's juvenile training schedule.
The Club Lotto is up to £1800, tickets are available to purchase, £1 each.
Below is the clubs fixtures for the rest of the week, all support greatly appreciated.
Fri 7th
Seniors v O'Donnell's, Woodlands 7pm – Junior Championship
Sun 9th
Senior Ladies v Glenariffe, Junior Championship Semi Final, Glenariffe 6pm.
Mon 10th
U6 to U10, and U12 Boys training, School pitch 6:30pm to 7:30pm
Tues 11th
U8 to U12 girls training, school pitch 6:30pm to 7:30pm
U14 Boys training, school pitch 6:30pm to 7:30pm
Ladies training, school pitch 7:30pm to 8:30pm
Keep an eye on our social media outlets for any changes or updates, team training schedules and general club information.
www.facebook.com/naomhcomhghall.clg
https://twitter.com/comgallsgaa