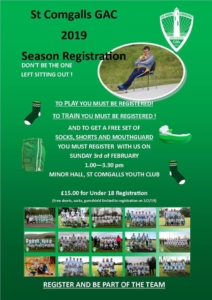 Well folks, it's that time of the year again. 🏐Every player must be registered to play and train. 👍🏼
Registration takes place on Sunday 3rd February 2019 1pm-330pm in the minor hall.
For any under 18 that registers ON THE 3rd will receive a free mouth guard, shorts and socks. 
❌For insurance reasons and policies we are clamping down this year. No registration form filled out, there will be no fielding! ❌